Super Mario Odyssey™
A true masterpiece." from Maxim review.

An absolute delight." from Game Informer review. Rated 9.75 out of 10.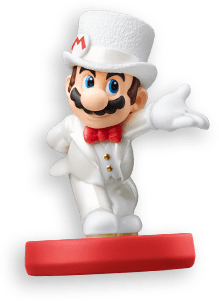 Explore the Kingdoms
Head off to incredible destinations far from the Mushroom Kingdom on a massive, globe-trotting escapade.
Explore the kingdoms.
A constant delight to play." from The Verge review.

The greatest Super Mario title release to-date" from US Gamer review. Rated 5 out of 5.